Randy Gunter
Marketing Strategist / Creative Director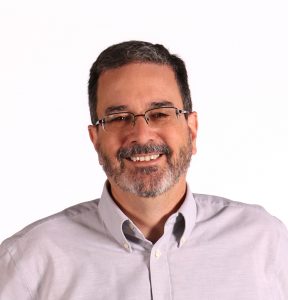 Before starting my own agency, I worked as a Creative Director at other Midwest ad agencies. My training is in design and illustration, but for these other agencies I actually was hired for my copywriting abilities. I have been flipping back and forth between graphics and writing ever since.
I have lead the work on national and international projects for companies that include Firestone, Fiskars, John Deere, Kimberly-Clark, Kraft, Oscar Mayer, OshKosh B'Gosh, Rayovac, and others.
I have received over 200 creative awards, including multiple "Best of Shows" and "Judge's Choice" awards. But it is more than just creative ideas, my agency was the recipient of Adweek's Media Plan of the Year award and I have received a NAMA Best of Show for Public Relations.
My work can be found in industry publications and websites that include Ad Age, Adweek, Communications Arts, Creativity, Graphic Design USA, How, and Print's Regional Design Annual. My work is in several "best of" industry books.
I have taught at the Extra Bold Portfolio School (was located in Madison, WI), creating the curriculum for copywriting and presentations courses.
I have been a featured speaker to business and marketing organizations. In addition, I have been a judge to advertising competitions and public relations competitions.
I am accomplished at analyzing businesses to write strategic marketing plans, constructing branding platforms and graphic standards, and developing creative strategies that grow sales and brand value.